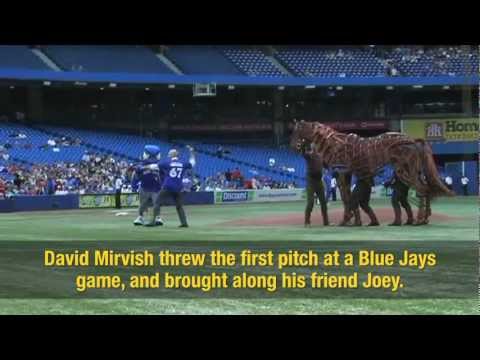 Have some fun with your favorite war horse, Joey from the Toronto stage production of War Horse (the play).
David Mirvish is the producer of the Toronto play and he was invited to throw out the first pitch at a Toronto Blue Jays baseball game. So Joey just begged to go along…and stole the show, of course. But meanwhile, back at the Prince of Wales Theater, there was a theater full of people waiting to see Joey star in War Horse.
Who knows where he might show up next!