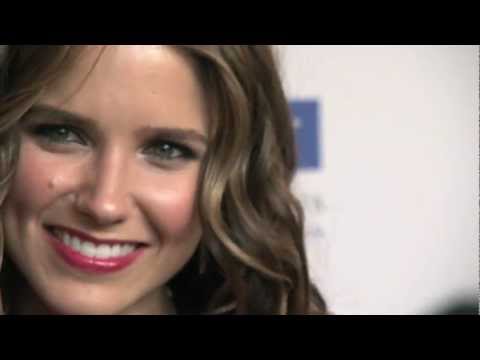 DreamWorks' Academy Award-nominated War Horse, Twentieth Century Fox's Rise of the Planet of the Apes and Rio, and Alcon Entertainment's Dolphin Tale lead the diverse field of 58 nominees for The Humane Society of the United States' 26th Genesis Awards.
Honoring the news and entertainment media for their outstanding reporting and creative portrayals of animal protection issues in 19 categories, The HSUS's 26th Genesis Awards, hosted by Dancing with the Stars' Carrie Ann Inaba, will be presented at a gala ceremony on Saturday, March 24, 2012, at The Beverly Hilton, Beverly Hills, California.  The event will air as a one-hour special on Animal Planet in May.
"It was an outstanding year for major feature films with strong animal protection content and, most significantly, a combined domestic box office gross of $468 million – $1.17 billion worldwide. Animal welfare concerns, such as chimpanzees being used in research which is addressed in Rise of the Planet of the Apes, are reaching huge audiences, thanks to the quality and engaging storylines of these films," says Beverly Kaskey, senior director of HSUS Hollywood Outreach and executive producer of the annual Genesis Awards.
Tickets are available at humanesociety.org/genesis.
The 26th Genesis Awards is sponsored in part by Misix, Market Development Group, The InterGroup Corporation, Hilton San Francisco Financial District, Prai Beauty Group, Tenet, Euro RSCG Edge, Honda, One Car One Difference and Modern Dog.
FEATURE FILM
DOLPHIN TALE Alcon Entertainment
RIO Twentieth Century Fox/Blue Sky Studios
RISE OF THE PLANET OF THE APES Twentieth Century Fox/Chernin Entertainment
WAR HORSE DreamWorks SKG
Other Possibly Horse-Related Award Nominees Include:
FEATURE DOCUMENTARY
BUCK Sundance Selects, Cedar Creek Productions
TV NEWSMAGAZINE
ISSUES WITH JANE VELEZ-MITCHELL   multiple issues   HLN (she covered wild horse roundup issues)
SERIES OF NEWSPAPER ARTICLES
LEXINGTON HERALD-LEADER    Janet Patton (she often writes about horses and racing)
ON-LINE AWARD
THE ATLANTIC.COM   multiple articles on wild horses by Andrew Cohen
UPDATE: The award was presented to Rise of the Planet of the Apes from Twentieth Century Fox. Congratulations to everyone who works to portray animals in a positive way in the entertainment industry! Andrew Cohen won a Genesis Award for his series of articles on issues affecting wild horses, published in The Atlantic.
Be brave! Entrench yourself in WAR HORSE NEWS on the web: 1) Bookmark WarHorseBlog.com; 2) Grab the RSS feed; 3) Follow @WarHorseNews on Twitter; 4) "Like" the War Horse News page on Facebook; 5) Circle War Horse News on Google +. Leave your questions and comments here on the blog and we'll try to help you! WAR HORSE NEWS is written for moviegoers, horse lovers and history buffs by horse-specialist journalist Fran Jurga and hosted by Equisearch.com.