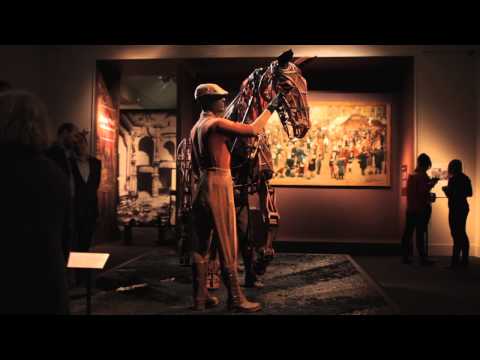 Even puppets have to retire, sooner or later. That's the case for the original War Horse puppet Joey from the National Theatre production in London. The play goes on, but the working pieces of the puppet deserve a rest, so a new Joey puppet is now on stage, while the original one takes up residence in the puppet equivalent of deep green pastures: an exhibit in the famed Victoria and Albert Museum in London.
War Horse has now been staged in Australia, the United States, Canada and Germany and the likeness of Joey is known worldwide.  The phenomenal success of this simple story of a horse caught in the chaos of war transcends its book, stage and cinema interpretations in the way that it resonates with audiences everywhere on the subjects of war, peace, innocence, fear, kindness and love.
Put the Victoria and Albert Museum at the top of your list of places to visit on your next trip to London.